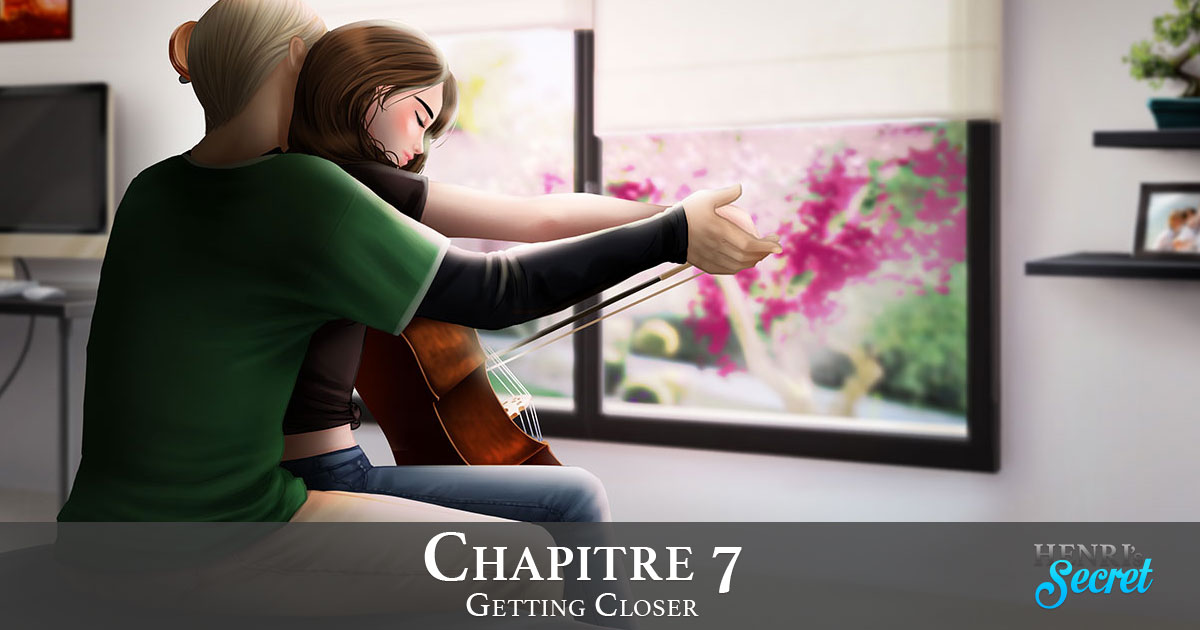 Hi everyone!!!
I hope you are all well!!!

As the game is more stable, the episodes will be made available more often now until the end of the game… And yes, Henri's Secret does have an ending.

What about this chapter 7… Ahhh! I loved writing it!!



Careful! Spoil for those who haven't finished chapter 6!
On that note, I hope you enjoy chapter 7. I can't wait to hear your opinions!
XOXO

Nine



The evening at Amelie's could have been a wonderful fairy tale, but it ended in fiasco. I'm devastated. I don't understand what is wrong with Henri, nor why he changes his mind so often. If only things could change...