Hi everyone,

It's with lots of emotion that I say that Chapter 11 is the final chapter of Henri's Secret!!!

I hope that you'll like it, and that it ends the Henri and Lyla's story as it deserves to end <3
I've been working on this story for over 2 years. I've been thinking about Lyla, Henri, Jay and all the others constantly And of course, it's been over a year that my team has been working hard on Henri's Secret.
Such a wonderful team that I can't thank enough! Thank you with all my heart! <3

Maybe one day Henri's Secret will have a sequel… Who knows? If the game works, we'll be able to continue the adventure! I would really love that!
I've already written so much… That I think you'll like! But game developement is such a large and long project that requires a lot of resources… I'll keep my fingers crossed! <3
Careful! Spoil for those who haven't finished chapter 10!
Chapter Resume:
After 7 long days, Henri and I are finally reunited. We are happy to be able to find our daily life, with our friends… Even if everything is different! Because our high school years are over and the BAC results will be here soon!
Henri's Secret is also available on your IOS and Android mobile devices!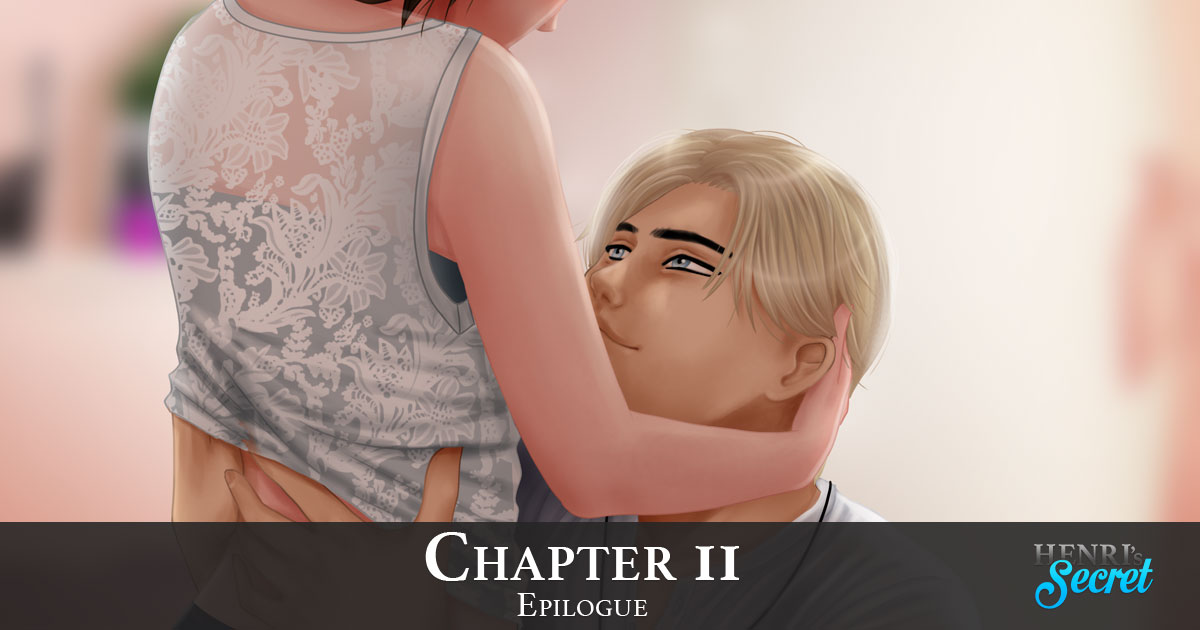 >> Enjoy this chapter!