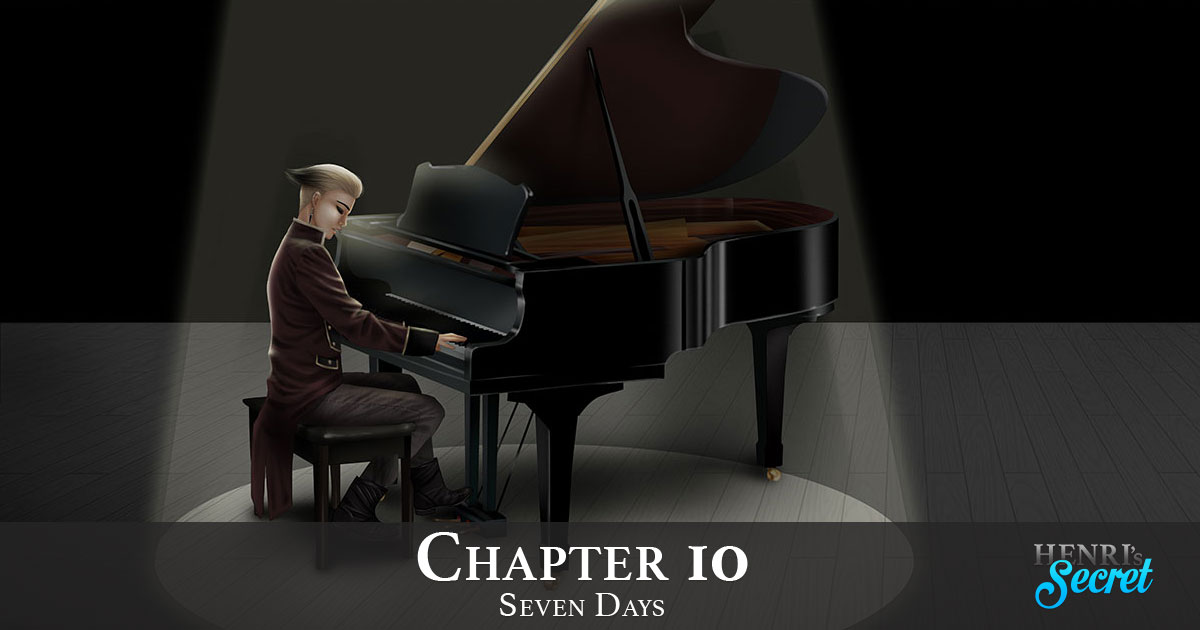 Hello everybody!


Henri's secret is coming to an end!
Indeed… chapter 10… is the "last"! After this, there will be an epilog… hence a chapter 11!


Chapter 10 was a tough one to write. Not because it was difficult but more emotionally… I won't spoil!
Careful! Spoil for those who haven't finished chapter 9!
Chapter summary
:
"Henri is Jay… How could I have been so blind…? But above all… how could he dare test my feelings? All this is really hard for me t sink in… and I'm completely lost. His concert is in 7 days… What am I to do? What am I to think?"
Henri's secret is also available for free download on IOS and Android!
Have fun!