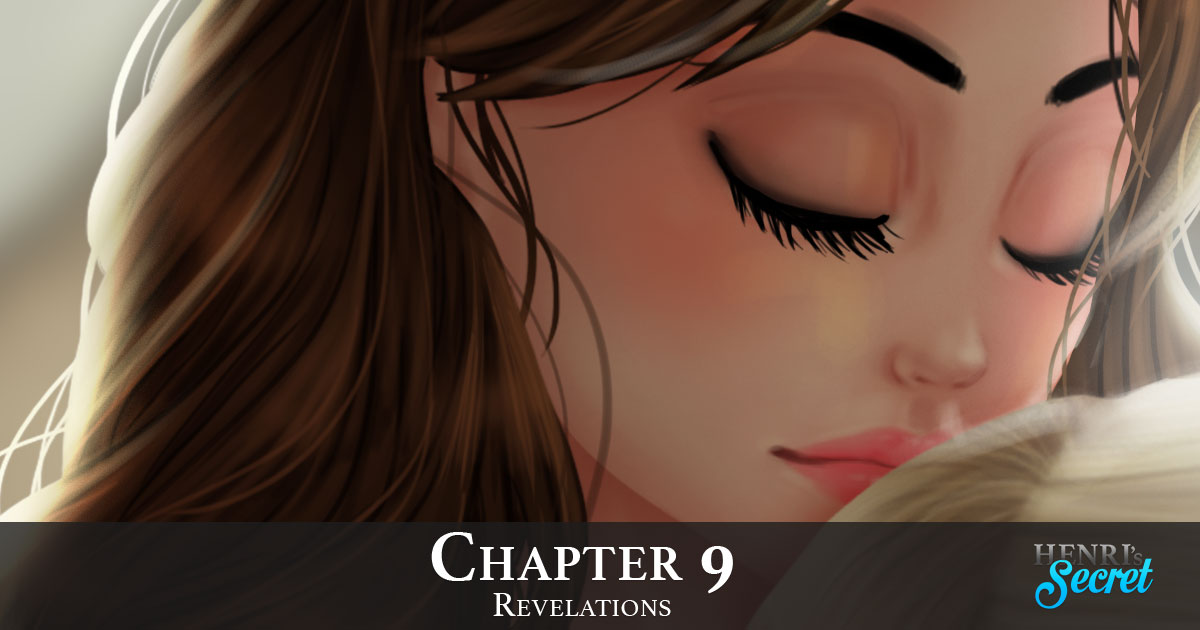 Hi everyone!

I'm happy to present chapter 9 to you all!
You can't imagine in what state I was in while writing this chapter!


Careful! Spoil for those who haven't finished chapter 8!
I hope you enjoy Chapter 9!<3
Henri and I are finally together… I have to say that it wasn't easy! I'm finally goint to spend tender moments with him… But it seems like he's keeping a heavy secret… Will he open up to me? And don't forget the Bac, that is coming very soon... 
Find our heroes on IOS and Android!
>> Enjoy!